Winter Term 2019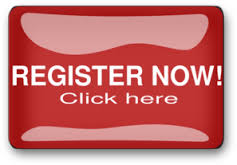 Small Group . Adult Groups . February – April
Basics of the small group process:
*Groups start meeting as soon as the week of Jan. 13
Please double check the dates and details of your chosen group
Each group includes a commitment to:
Pray for one another
Attend the group gathering
Participate in any group times of service, mission and fellowship.
Registration
Small Groups are available for registration as of Wednesday, January 23.
Registration will remain open. As groups fill, or begin their start date, that individual group may be closed.
The quickest and easiest way to register for a group is at wordpress.fumcholland.org.
Some groups have limited sizes, and will close when full.
There are paper registration forms available at the Information Desk, the front office, and in the lounge (M102). Please note that a paper registration will be entered into the online registration form during Heidi's office hours, and may slow your place in line.
If you have any questions, or need help with registration please contact
Heidi DeMoss:Email: ssomed.h@gmail.com
Church phone: 616-396-5205, ex. 106
Church office hours: Tuesday and Friday from 10am-12pm
Cell phone: 616-307-2585
Childcare
Currently the Nursery is available for Sunday morning and Thursday evening groups (with one week of notice) for groups meeting in the Church building.
Starting in January
Fiber Arts Fellowship
Led by Jane Smith and Loretta Tiethof
F.A. Fellowship will still meet on the 2nd and 4th Tuesdays of each month form 1-3pm in M102 (Lounge), with e-mail contact in case of changes. You are welcome to join us for any portion of our time together. You do not have to be part of the fellowship to contribute your fiber art creations. We can supply yarn and fabric for your creations toward our ministry and accept donations of both. We welcome you!
Fiber Arts Fellowship can include quilting, crocheting and knitting. A great group to explore easy fellowship (acts of piety) while creating prayer shawls and other goods to send out into the world as a blessing (acts of mercy). The hope is to include lap quilts as well as crocheted and knitted prayer shawls for distribution. Presently our creations serve many ministries: we make prayer shawls and prayer pockets, and may again make scarves, mittens and hats for our friends in need attending the Community Lunch.
When: 1-3pm the 2nd and 4th Tuesday, 1/8 to 4/9
Where: M102 (lounge)
Who: Unlimited number of interested adults, no registration needed, please sign-in.
Speaking Christian: Why Christian Works Have Lost Their Meaning and Power and How They Can Be Restored
by Marcus Borg
Offered by Sunday Night Small Group
The Sunday Night Small Group invites you to join them this winter as they continue their study of Borg's book. Picking up January 13 with chapters 11 and 12. They really would be delighted to have you. Contact George Ward for more information.
This group brings a sack lunch to eat together in fellowship before they begin their study time. Mostly retirees, supporting each other through life's transitions, they are open to new members of any age joining them.
Amazon's description says of Speaking Christian: "In Speaking Christian, acclaimed Bible scholar Marcus Borg … argues that the very language Christians use has become dangerously distilled, distorted, and disconnected from the beliefs which once underpinned it. Stating a case that will resonate with readers … Borg calls for a radical change to the language we use to invoke our beliefs—the only remedy that will allow the Church's words to once again ring with truth, power, and hope." – Amazon.com
When: 5:30-7:15pm Sunday, begins on 1/13 Where: M102 (lounge)
Who: Up to 18 adults who like sack lunch
Monday Morning Faith Study
Led by Rev. Brad Bartlemay
A time of community, prayer and learning with Rev. Brad. We vary the topics we cover but each week brings new insights into the bible or church history or society today.
Previously known as Coffee Klatz and Conversation.
When: 9:30-11am, Mondays, ongoing
Where: M102 (lounge)
Who: Open to all people. Please register so you will be included in the list of attenders who are notified if class dates must change.
Unafraid: Living with Courage and Hope in Uncertain Times

By Adam Hamilton
Led by Marsha Burnham
"Fear is a complex emotion. Sometimes it saves us. More often it robs us of the life we want. But we can take our lives back.
Drawing on recent research, inspiring real-life examples, and fresh biblical insight, Hamilton shows how to untangle the knots we feel about disappointing others, failure, financial insecurity, loneliness, insignificance, and aging. Then he helps readers understand and counter fears related to such outsize perils as terrorism, death, and the apocalypse. …Hamilton shows how believer and unbeliever alike can develop sustaining spiritual practices and embrace Jesus's recurring counsel: "Do not be afraid." …Unafraid offers an informed and inspiring message full of practical solutions." Amazon.com
Using a DVD featuring Adam Hamilton and the accompanying book, we will meet weekly to talk about what we are learning, and how it applies to our own lives.
Offered by the Ladies Plus small group
This group is waiting for their first male member. Are you comfortable with a group of women who want to learn more about each other, God, and a variety of topics? Then join us. We would love to have you, man or woman.
When: 1-2:30pm Monday, bi-weekly, 1/14 to 3/11
Where: B106 (Gathering Place, basement room)
Who: Up to 14 adults of any age or gender
Starting in February
The Art of Neighboring: Building Genuine Relationships Right Outside Your Door
By Jay Pathak, Dave Runyon, and Randy Frazee
Led by Rev. Brad Bartelmay
"Once upon a time, people knew their neighbors. They talked to them, had cook-outs … and went to church with them. In our time … We have hundreds of "friends" through online social networking, but we often don't even know the full name of the person who lives right next door.
This … book asks the question: What is the most loving thing I can do for the people who live on my street or in my apartment building? The authors show readers how to create genuine friendships with the people who live in closest proximity to them." Amazon.com
When: 9:40-10:30am Sunday, 2/3 to 4/7
Where: M102, west end (lounge)
Who: Up to 13 adults (including Brad).
True Spirituality: Becoming a Romans 12 Christian
By Chip Ingram
Led by Dave Minnich
"A launching pad for your spiritual journey, this inspiring book provides clear, specific, and practical guidelines for becoming a Christian who lives like Christ.
Christians today live in a world that is activity heavy and relationship light … But that was never God's idea. HIS idea of faith is not about rules or religion— it's about relationship. That's where God tells us to start. In Romans 12, God gives us a clear picture of what Christians should look like at the root level. If you're ready to move from "in" to "all in," then you're ready to become a Romans 12 Christian. The next steps of your journey toward true spirituality start here." Amazon.com
When: 9:40-10:30am Sunday, 2/3 to 4/28, No class in 4/21, Easter Sunday.
Where: B104 (basement room next to Gathering Place)
Who: Up to 14 Adults
FaithLinks
Organized by Peg Minert
This class uses the United Methodist produced FaithLink material.
"Connecting Life and Faith. Lessons that connect faith to news events and to issues in the culture and in the church." cokesbury.com
Leadership is provided by FaithLinks members. Open to all. Drop in and join our conversation and fellowship any Sunday.
When: 9:40-10:30am Sunday, beginning 2/3
Where: B105 (basement room across from Gathering Place, next to kitchenette)
Who: As many adults of any age as wish to join in the fun
Crafts and Laughs
Led by Pam Ruiter
We are a group of women who meet once a month to craft together. It could be quilting, knitting, sewing, felting, crocheting, painting, or any reasonable portable craft. It is a time of fellowship and crafting together with plenty of laughter in between. We are always looking for new people to join us.
When: 1pm 1st Monday of the month as published
Where: M102 (lounge)
Who: Adults
Moses: In the Footsteps of the Reluctant Prophet
By Adam Hamilton
Led by Roxanne Wallace
"Join Adam Hamilton as he travels from Egypt to Mt. Sinai, the Nile, the Red Sea and the wilderness exploring the sites of Moses' life. Using historical information, archaeological data, and biblical text, Hamilton guides us in the footsteps of this reluctant prophet who grew in his relationship with God and by the end of life had successfully fulfilled the role he was given." – Amazon.com
Using a DVD featuring Adam Hamilton and the accompanying book, we will meet weekly to talk about how what we are learning about Moses applies to our own lives. If you missed this study last fall, join us this winter.
Offered by Monday Night Small Group
This is a very eclectic group, diverse in age from their 30's to their 80's. They meet every other week for study and fellowship, and are greatly supportive of each other. There is still room for some new faces in this group.
When: 7-8:30pm Monday, bi-weekly, 2/4 to 4/15
Where: M102 (lounge)
Who: Up to 14 adults
Exodus Yoga
Led by Necia Ornée,
Hosted by Kendra Gerlach
Join us for an hour of stretching, strengthening and centering. This class is suitable for individuals with some experience doing yoga. The poses and pace may prove challenging, however, many modifications will be provided to accommodate a wide range of fitness levels. We will begin and end each session with varied quotes and meditations to promote centering, refocus, and connection of mind, body, and spirit. Please bring a yoga mat and water bottle. Exodus Yoga will be led by Necia Ornée who is the founder and lead instructor of Pop-Up Fitness and 30 Days of Awesome. As a group fitness instructor, yoga teacher and health coach in the Holland area, she is passionate about encouraging, educating, and empowering people in their journey toward a more awesome life – starting right where they are.
When: 5:15-6:15 pm, Tuesdays, 2/5 to 3/12
Where: Sanctuary Lobby, near the Good Shepherd Window
Who: Anyone old enough to sustain quiet for an hour
Cost: $30 (some scholarships available). Please make checks payable to FUMC with the name of the class in the memo line.
Zentangles
Led by Barb Schippa and Rev. Tania Dozeman
Interested in exploring spirituality through the process of Zentangles? Never heard of Zen…what? It is a drawing method that uses very basic shapes (lines, circles, squiggles) to bring relaxation, spiritual awareness, and enhanced focus. In this small group there will be instruction, a guided meditation, and time to talk and grow as a group. We expect people that have no art experience and are ready to try something new!
When: 7pm, Tuesdays, 2/5 to 3/12
Where: B106 (Gathering Place, basement room)
Who: Up to 14 of any age. Students under 15 are encouraged to come as a team with an adult.
Cost: $25 materials fee (some scholarships available). Please make checks payable to FUMC with the name of the class in the memo line.
Connect, Knit, Pray
Led by Katie Curneal and Jane Smith
Would you like to learn to knit? Here is a free, 4 week long primer in the art of knitting, complete with: learning projects; an introduction into reading and translating the cryptic language of knitting; how to pick yarn and needles. Taught in a way that you will learn and understand the basics you need to begin knitting yourself, this group offers more. Stories, devotions and explanations by the leaders of how knitting is for them, and others, a devotional practice bringing them to a deeper understanding of themselves. Join this small group if you want to learn (or re-learn) to knit and connect to others seeking something more than just your basic 'how to' class.
(P.S. If you already know how to knit and would like to learn more techniques, just wait… that group will be coming in the future.)
When: 6:30-8:30pm Wednesday, 2/6 to 2/27
Where: B106 (Gathering Place, basement room)
Who: Up to 17 (including Katie and Jane), ages 5th grade and up.
Seniors on the Go
Coordinated by Mary DeRidder
A ministry of activities for seniors, some free, some for a cost. Those who participate must register ahead. If you would like to participate, or help plan and arrange activities, contact Mary DeRidder, deriddermd@juno.com.
Currently planned activities are:
Feb. 7, 1:30pm – Valentine Celebration – Gather in Fellowship Hall (M101) for light refreshments and a program by David Newton. Everyone is invited!
When & Where: Most months, dates, times, and activities vary, most activities ask that you register ahead.
Who: Seniors looking for some fun and fellowship.
Woman's Spiritual Growth Group
Led by varied strong women
We are a supportive community of intergenerational women at First who recognize our longing to know God more and who through mutual mentoring support one another as we grow in our spiritual lives. We are always intentionally open and welcoming. We use books as the basis of our discussion. We connect first as a large group and then meet in small groups that are set each semester for more intimate discussion.
Winter study: Messy People: Life Lessons from Imperfect
Biblical Heroes – Woman's Bible Study Participant Workbook
By Jennifer Cowart
"Every life gets messy at times. Sometimes these messes are literal, …sometimes they are intangible messes such as illness, conflict, depression, … divorce, and job loss. And these messes can be painful, hurting our hearts and our homes.
In this … study, we will dig into the lives of biblical heroes who were messy … like us but who were used by God. …[W]e'll discover that we don't have to just endure messy lives but can actually learn to thrive… In the hands of God, our messes can become … masterpieces!
The participant workbook … includes five days of lessons for each week, combining study of Scripture with personal reflection, application, and prayer." amazon.com
Please purchase workbook prior to 1st session. Scholarships are available.
Sessions:
2/7 – Rahab: Changing Your Messy Story (Joshua 2; 6)
2/21 – The Prodigal Son: Restoring Messy Relationships (Luke 15:11-32)
3/7 – Josiah: Breaking Messy Family Cycles (2 Kings 22-23; 2 Chronicles 34-35)
3/21 – Mary: Surviving Life's Messy Plot Twists (Luke 1:26-38)
4/4 – David: Overcoming the Mess of Criticism (1Samuel 16-18; 2 Samuel 12; 15) – Spring Break (group may move this date)
4/18 – Daniel: Thriving in Messy Circumstances (Daniel 1-3)
When: 7pm Thursdays, biweekly, 2/7 to 4/18
Where: B105, with use of B104 and B106 (basement rooms)
Who: Adult women of any age
Save: 4/26-28 Retreat!
Book Club
Led by Abby Searls
Our Book Club meets almost every month during the school year. Offered in a classic style with time to read the book for the coming month's meeting and then join with others to discuss the book. Contact Abby Searls, asearls.4655@gmail.com, for more information, or to let her know to expect you.
Here is the Book Club list for this year:
Feb. 11 – The Nightingale by Kristin Hannah
Mar. 11 – News of the World by Paulette Jiles
Apr. 8 – The Charm Bracelet by Viola Shipman
May 13 – Small Great Things by Jodi Picoult
When: 6:30pm 2nd Monday of the month as published
Where: M102 (Lounge)
Who: Up to 20 adults. Please register for this group.
A Bible Journaling Journey (Matthew to Ephesians)
Led by Kristi Smith
We will take a journey through the Bible, art journaling one book per week. Book outlines will be provided, as well as a video overview of the book, and instruction in a journaling technique, based on a verse within that book. We will take home an outline of a book for use during the off week as well. This outline is to help you to journal any passage in that book during the off week. Participants should bring whatever they plan to journal in, as well as any art supplies they plan to use. I will bring the supplies to replicate what was demonstrated in the technique lesson. People can join any week they are available.
When: 6-7:30pm Tuesday, bi-weekly, 2/12-4/9
Where: B105 (Basement room across from Gathering Place, next to kitchenette)
Who: Up to 14 crafty persons High School age and up
Crafting Fellowship
Led by Bobbie Piesko
In the spirit of preserving memories, Bobbie Piesko invites you to her home to join in a growth group for fellowship while scrap-booking our memories. Digital or old fashioned, Bobbie has 4 six-foot tables to share. Any craft project is fine if you are looking for a designated time and space with other crafters, this may be the group for you.
When: 7pm 3rd Friday of the month. Beginning 2/15
Where: Piesko Home
Who: Up to 8 Adults
Read the bulletin, the Weekly Blast email, and First Focus monthly newsletter for updates, and new opportunities. Updates will also be posted on wordpress.fumcholland.org and our First United Methodist of Holland Facebook page.