United Methodist Women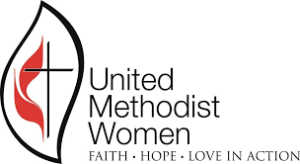 The largest organization for women in The United Methodist Church.
Holland First has a very active group.
The UMW will be coordinating meals to be brought to people in time of crisis. If you would like to participate in this mission please call Pat Barrett at 399-4354 or email BARRETTL@SBCGLOBAL.NET.
The January Calendar Events are:
 3rd Executive Board Meeting at 2pm, Lounge. 9th Hope Circle Meeting at Noon, Lounge.
10th Joy Circle at 1pm in the Lounge. Faith Circle, 7pm in the Lounge.
The Service Circle this month is Hope Circle, and Joy Circle is handling Meals-In-Time-of-Need.
A big thank you to our Bazaar Chairwomen and the rest of the congregation who volunteered their time, talents, and money to make our Bazaar a huge success! Liz Travis reported the amount from our bazaar this year totaled $19,838.43!! That exceeded last year's total by more than $1,000. A full report of the Bazaar will be posted on the UMW Bulletin Board. We look forward to supporting many ministries with the funds!!
We also thank all who worked on the Kerstmarket this year selling food, including the making of the Pigs in the Blankets.
In the February Focus, we will list the organization/missions to receive monies from our fundraising during the 2018 calendar year. Check our bulletin board for this list.
Next year's Bazaar will be on Friday, November 8th. When you get your new calendar, make sure this date is on it!!
The Christmas Luncheon was a festive occasion with Catering Concepts providing our delicious lunch, and Joy Circle making the desserts. Rachel Andrews and her choir from Black River provided a wonderful program.
Service Awards were given to Betty Knoll and Loretta Tiethof.
United Methodist Women is turning faith, hope, and love into action on behalf of women, children, and youth around the world. Membership in the UMW is open to every woman.
This organization provides an opportunity for women of all ages to come together for friendship, fellowship, and mission work. UMW is a community of women whose goal is to learn more about social issues facing women and children in our community and globally.
There are several UMW circles in which to participate, and those meet either the second Wednesday or Thursday of each month. We welcome new members to join us to learn more about UMW and how you can make a difference.
Look for more information on the UMW bulletin board
outside of Fellowship Hall