$10 for Ten 2019
Now through March 24, 2019
I
The $10-for-10 campaign kicks off on Sunday, January 20. This ten -week campaign is our fundraiser for mission trip and church camp assistance that eliminates the need for product sales by the youth.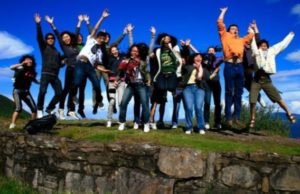 The Youth will be telling the story of the impact of summer church camp and mission trips, and praying for funding of $10 for 10 weeks (or $100) from at least 100 people. The total of $10,000 will help continue our tradition of great participation by children and youth because it helps all interested FUMC families pay for these great experiences.
It will all culminate in a "thank you" dinner on Sunday, March 24 after the second worship service. From the bottom of our hearts, THANK YOU for giving to $10-for-10!